Exporting an attendee list is one of the most useful features of EventSprout and can be found under the "Events" feature in the left-side toolbar:
1. Select "Event Export". Select the date range from which you'd like the information to come. You can select as small or as large of a date range as you'd like. Source is either online purchases, mobile credit card purchases, or mobile cash purchases. The most common one you'll use will be "website" for any online purchases, or "all" just to be safe.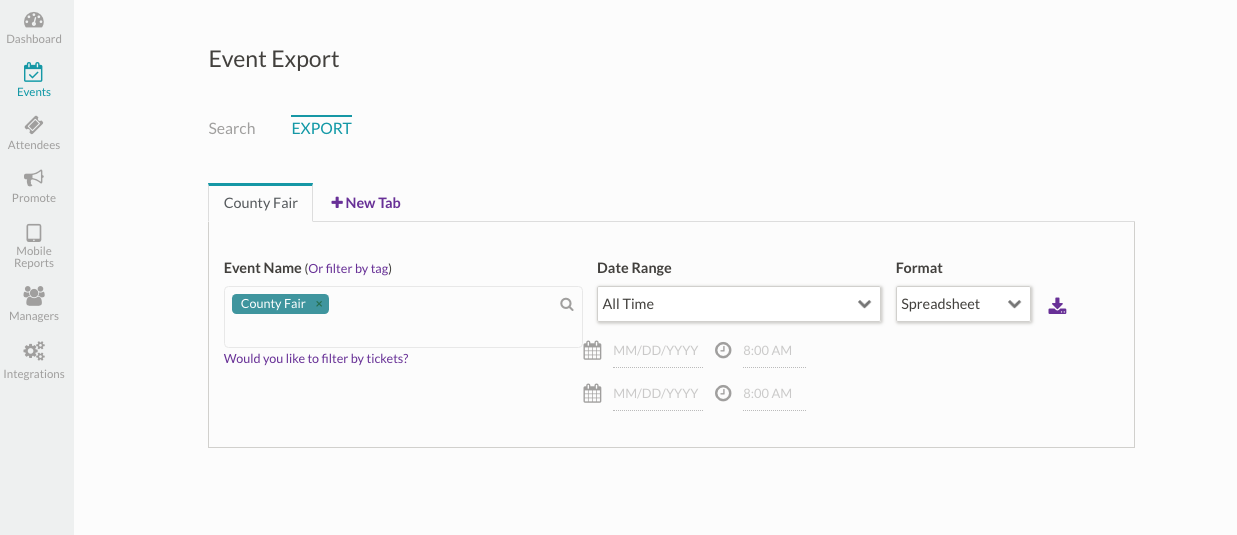 2. If you'd like to filter by specific tickets, you can do so by clicking the purple text below the event box. A list of tickets with checkboxes will drop down below, and you can select exactly which tickets you'd like to see.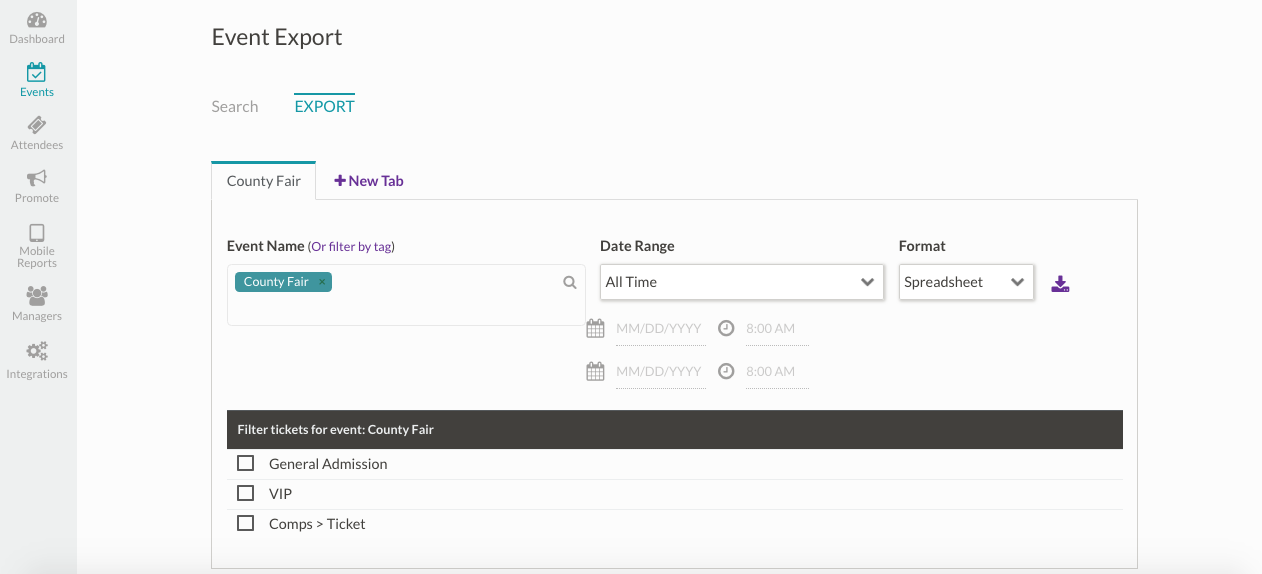 3. Click "Submit". An export report will be mailed to your account email address. This could take up to 15 minutes depending on the size and scope of the report. Larger reports will take longer to process.