While editing or creating an event, click on the "Charity" box on the top of the screen.
1. Click "Create my own" to add a personalized charity to your event.
2. Fill in information about the charity: name, description, information, and donation details.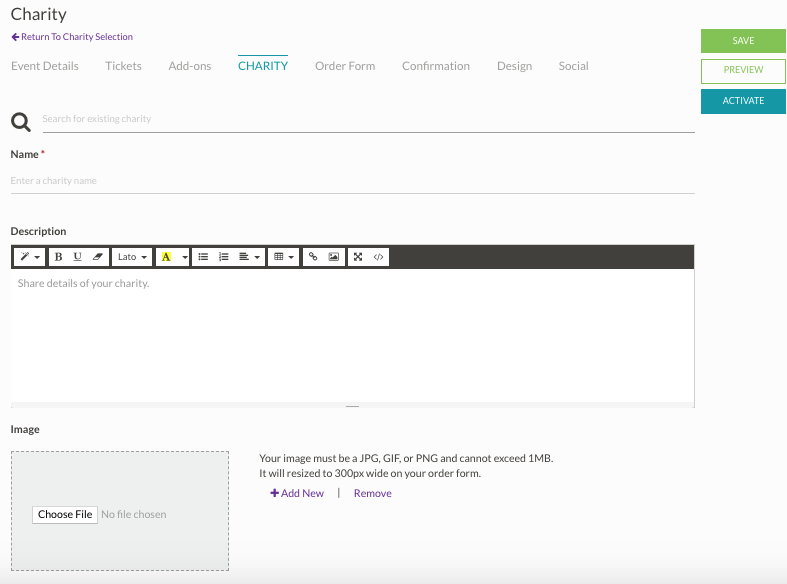 3. Once you save your event and click "Preview" you should see the option to donate to a charity. You're all set!
*EventSprout will include all donated funds in your weekly payment and you are responsible for sending the funds to your designated charity. EventSprout is NOT responsible for distributing funds to any charity.