Adding merchandise, giveaways, event swag, and promotional items is easy. Products can be created either on the toolbar underneath "Add-ons" or on Step 4 of the event creation page. See the below screenshot: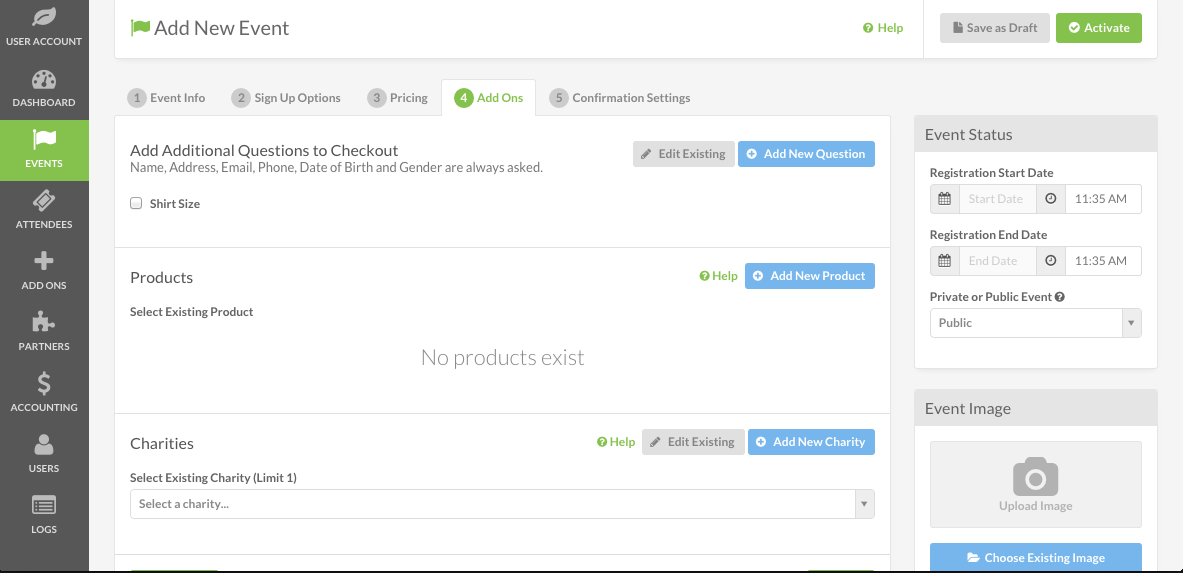 1. Click the "Add New Product" button at the top.
2. Fill out the form that drops down
3. "Add Attribute" is an optional feature that allows you to designate a color, style, type, etc. for a product. See the below screenshot for the "add attribute" form:
4. Click "Submit" and you should be all set. You can add as many products/product attributes as you'd like/have.