Promo Codes can be created for your event using the "Promos" feature in the "Add-ons" function on the toolbar. 
1. Select "Promos" from the "Add-ons" section of the toolbar. 
2. You can create codes on your own or using an auto-generated CSV file (very similar to an excel spreadsheet). The CSV function is helpful if you're making massive amounts of promo codes that need to be unique for each person/use.
3.If creating from a CSV, make sure to follow the field formatting below so that your codes are created correctly: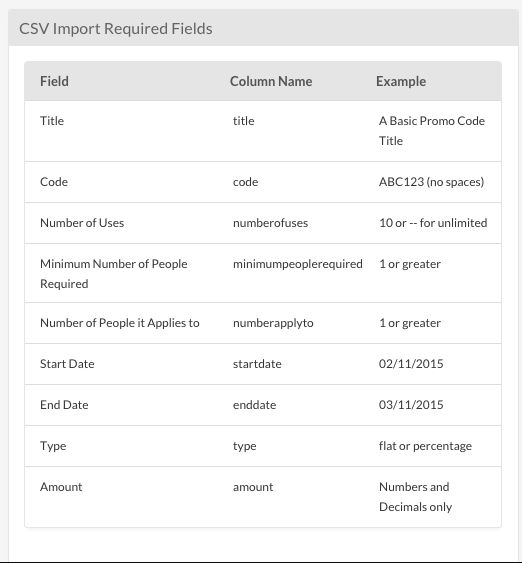 4. If creating your own code, select the other option and follow the steps on the screen:
5. Code is the actual code, i.e. "EXAMPLE123". Title is what you want to call the code, i.e. "Example Code". Codes are non-case sensitive and are entered by guests during checkout at the billing step.