You can make a number of edits to your tickets even after going on-sale. If you need to 1) change the price, 2) change the quantity, 3) temporarily hide a ticket, or 4) schedule a price change/off-sale date, all of that can be done in the "tickets" tab during the event edit process.
Once you are there, you will see "tickets" near the top, with the ability to add, edit, or group your tickets together. Make sure to ALWAYS hit save after every edit.
If you need to temporarily hide a ticket, please select the three-dot menu on the far right of a specific ticket type. Selecting "hide" will hide a ticket from customers, but the ticket type will remain available on the backend. You can see here that it will be grayed out if it is hidden.
On that same menu, you have several other options for editing a ticket type including the "settings" feature where you can add a ticket description, limit the amount that can be placed in a cart, set up a scheduled price change, or schedule a ticket to go off-sale.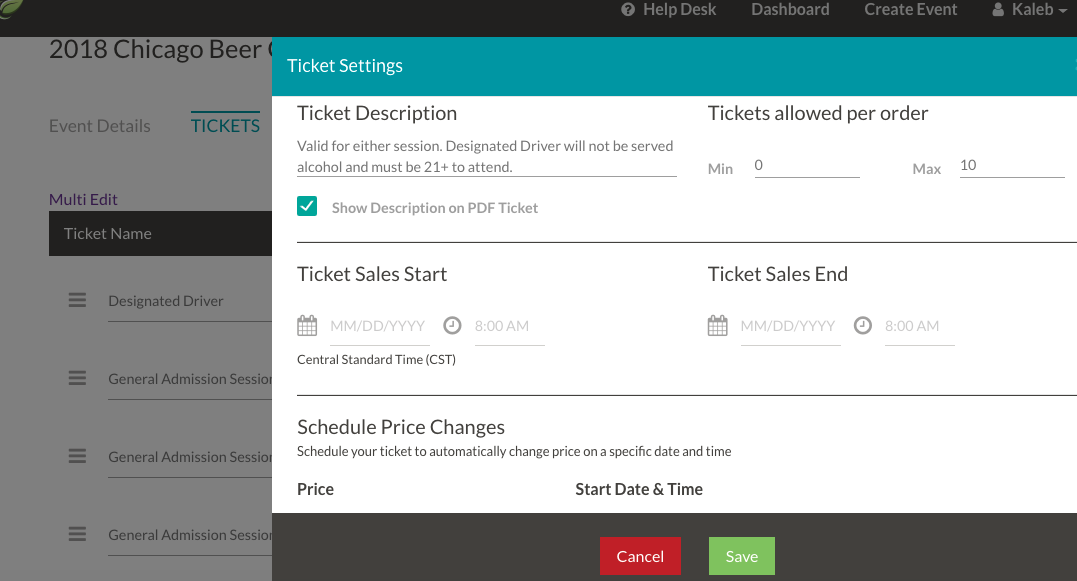 Remember, you can always email info@eventsprout.com with any specific questions!