Situations arise where you may need to deactivate tickets so they no longer show in reports and need to be disabled to ensure they can't be scanned into your event. To archive tickets, follow the directions below.
1. Find the order that contains the tickets you need to archive. How to search, view and edit an order
2. Under the "Tickets" section, you will see a list of tickets within the order you're editing. To archive a ticket, click on the (3) dots to the right of the ticket and select "Archive Ticket."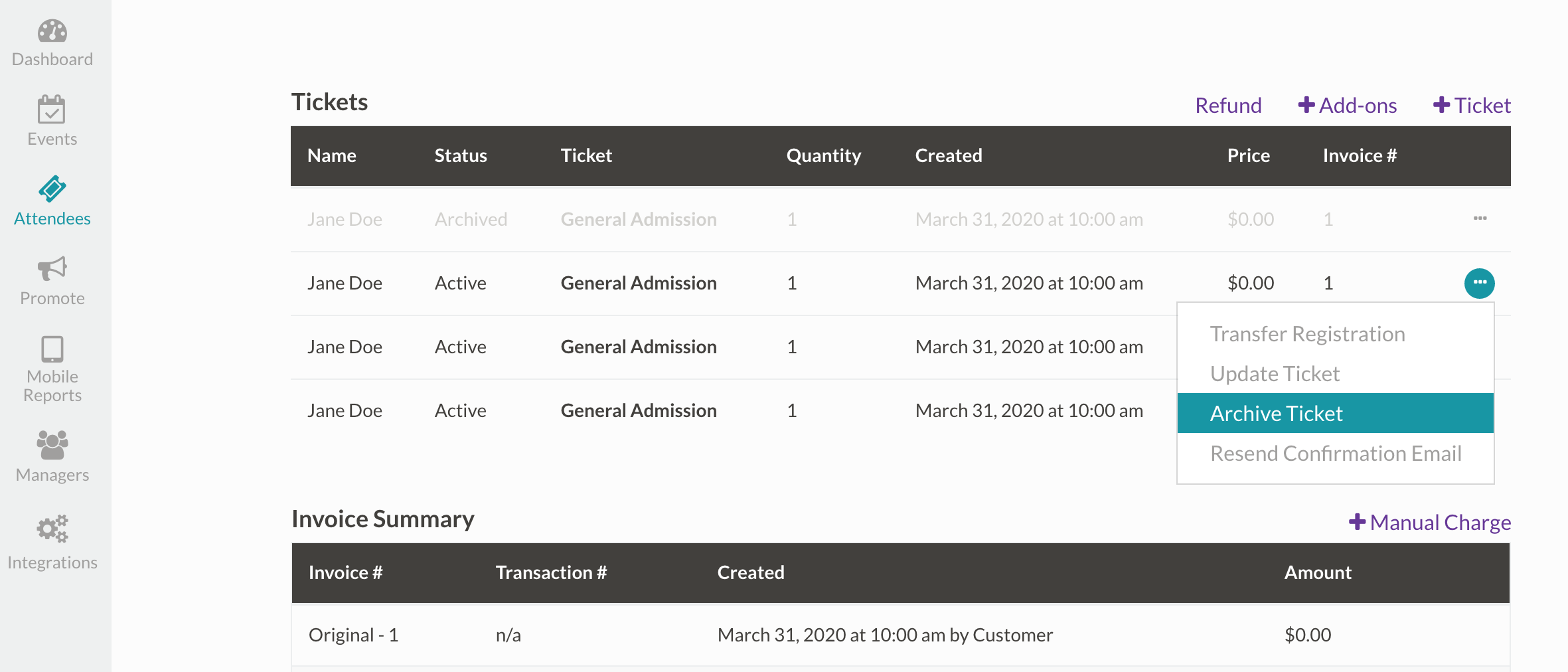 3. Once archived, the text of the ticket will turn gray, indicating it has been successfully archived.
4. To unarchive a ticket, follow the same process.