Your guests might make mistakes when buying tickets or want to change or upgrade their tickets to another day or ticket tier. You can easily change, add, or upgrade tickets within your EventSprout account. Check out the steps below:
1. Once you've searched the participant and have their profile pulled up, click "edit tickets".
2. The below drop down menu should appear. Here, you should be able to click each ticket quantity and alter the amount of tickets per ticket package. If upgrading, make sure you change the previous ticket package amount back to zero, so that your guest doesn't end up with an extra ticket.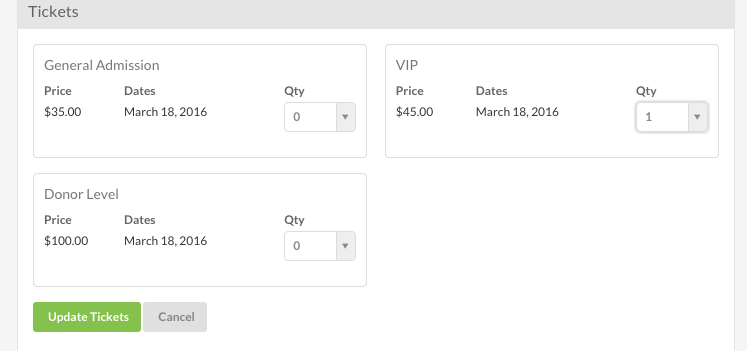 3. Click "Update tickets". The upgraded/changed ticket should be sent.
*If a difference in ticket price needs to be charged, don't forget to use the "manual charge" feature.
4. Always make sure to click on "Resent confirmation email" so that your guest has an updated ticket barcode. This will render the old barcode invalid and assign them a new barcode for their new ticket.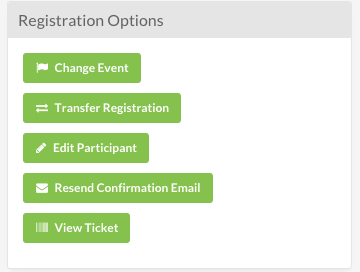 That's it!